Rapid Threat Assessment Training
Rapid Threat Assessment Training
January 24-25 | 2023
This is a rare opportunity for a detailed, technical, hands-on training session of how to reliably test and classify unknown liquid and solid chemical materials. This will be done in class using rapid, reliable, simplified testing which can be used without advanced analytical field instrumentation, or in tandem with such instrumentation.
Liquids, solids, unknowns and mixtures will each be discussed in detail and assessed in class. Structured field tests rooted in practical chemistry are often used to validate spectral library results from field instrumentation to avoid misidentification of materials with similar spectra, but different hazards, chemical structures and attributes, and to make field based accurate decisions on the hazard before you.
A discussion of how advanced handheld field instrumentation works (principles of operation) and the limits of such technology can also be discussed in as much detail as desired.
show more
Regardless of experience level, team size, or equipment inventory, having a solid, deployable understanding of practical Hazmat chemistry is necessary to succeed as a reliable resource for your organization, for your own safety and the safety of others. Having a street-smart, practical, real-world understanding of Hazmat chemistry enables you to recognize what makes instrumentation work and be able to generate actionable information using simple, rapid tests, and procedures during a Hazmat incident or encounter. You will leave this class with immediately deployable Hazmat chemistry skills to take to your team, along with confidence you did not have when entering.
This knowledge has been assembled through over 12 years of intense study and practical application to 750,000 lbs of live hazardous materials. Development of these skills promotes efficient use of time and analytical resources when processing hazardous materials, hazardous wastes, or when encountering unknown substances.
show less
Learning Objectives
Be able to identify and perform general tests used to characterize unknown substances

Be able to explain how such tests can be used to guide unknown substances into a correct advanced analysis lane
Understand how low-tech and high-tech chemical testing work in tandem with one another
Be able to identify hazards commonly encountered in hazardous wastes
Be able to identify controls applied to hazards encountered
Understand how high-hazard chemical materials are identified and managed
Understand decontamination and clearance wipe sampling considerations
presenter
Patrick Ryan CIH, CSP, CHMM
Patrick is the Hazardous Materials Manager at Montana State University (MSU) in Bozeman, MT. His responsibilities include management of hazardous materials and waste at the university campus, and related offsite locations. He has worked at MSU since 2007, and has worked in the health, safety and environment field over 27 years. His professional experience includes work in the domains of industry, government and academia. He has a strong and sustained passion for continuous learning and improvement. He is an active technical presenter, an active part of the ANSI/ASSP Z10 subcommittee, and current member of the Institute of Hazardous Materials Management (IHMM) textbook and Certified Hazardous Materials Manager (CHMM) examination committees.
copresenters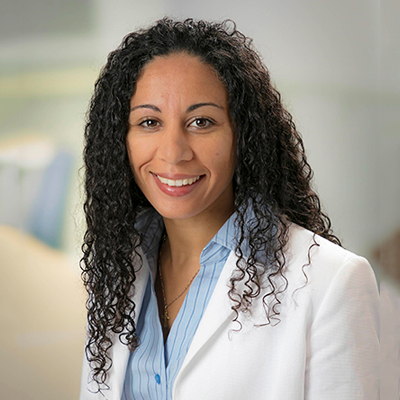 Robin Van Driel M.Sc., CIH, ROH, CRSP
Robin has nearly 20 years of experience practicing as a health and safety professional. In 2017 Robin became the owner of VOHS Consulting Group. Prior to starting VOHS, Robin gained experience in health and safety, ergonomics and industrial hygiene. She worked in the health care, automotive manufacturing, power generation and in provincial government as a regulator with WorkSafeBC. Robin has a BSc in Kinesiology from the University of Waterloo and achieved her MSc from the UBC in Occupational and Environmental Hygiene. She has been supporting BC's leading hazardous materials and emergency response team at Nucor Environmental Solutions Ltd., for over 5 years and is very enthusiastic about the ability to bring her science background to the street with this workshop.
Evan Foley, BSc
Evan is a Chemist and BC Emergency Response Operations Manager with Nucor Environmental Solutions Ltd. (NES). Since 2013, Evan has managed numerous responses from minor oil spills to train derailments and chemical releases. Evan also serves as head of NES training programs since 2015. Evan's academic background in chemistry and practical experience as an emergency responder provides him with the technical expertise required to assess risks associated with chemical releases of any size.
Venue
Langley Golf & Banquet Centre
21550 44th Ave. Langley, BC Canada V3A 7N1
(604) 534-4555
Tickets
January 24, 2023
@
8:30 am
–
January 25, 2023
@
4:30 pm
Price: $1,900 + GST Per Guest
Invoices will be emailed for payment upon RSVP confrmation.
Please Note
We will work hands-on with live materials and chemicals throughout this course. As a result, registration is only open to those who have been invited, and only during authorized breaks will you be able to use your electronic devices.
---
Proudly organised with